Hello everyone!

I hope you enjoyed your holiday. We really missed everyone at ZONO!
Today was cooking day with the kinder kids

and guess what we made

We made dinosaur mouths


and it was delicious


.
It was really fun and easy to make! You can make some at home too! All you need is apples, marshmallows and peanut butter. Hummmmm YUMMY!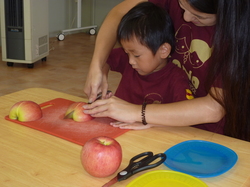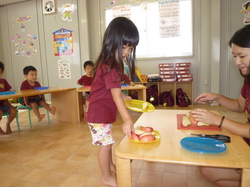 Here is the recipe:
First, you need to wash the apples. Then, slice them so they look like lips.

Cut the marshmallows in a shape of teeth. Put some peanut butter on the slices. You are going to use the peanut butter to glue your teeth on. Finally, put your marshmallow teeth on the apple mouth and that's it! they are ready to be eaten!
Let's eat!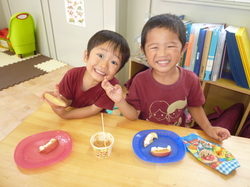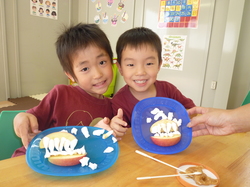 There was nothing left! The little Zono dinosaurs ate them up in no time


【関連する記事】